A letter from Matt Michaelis, Chairman & CEO, about Emprise Bank's financial stability.
Read More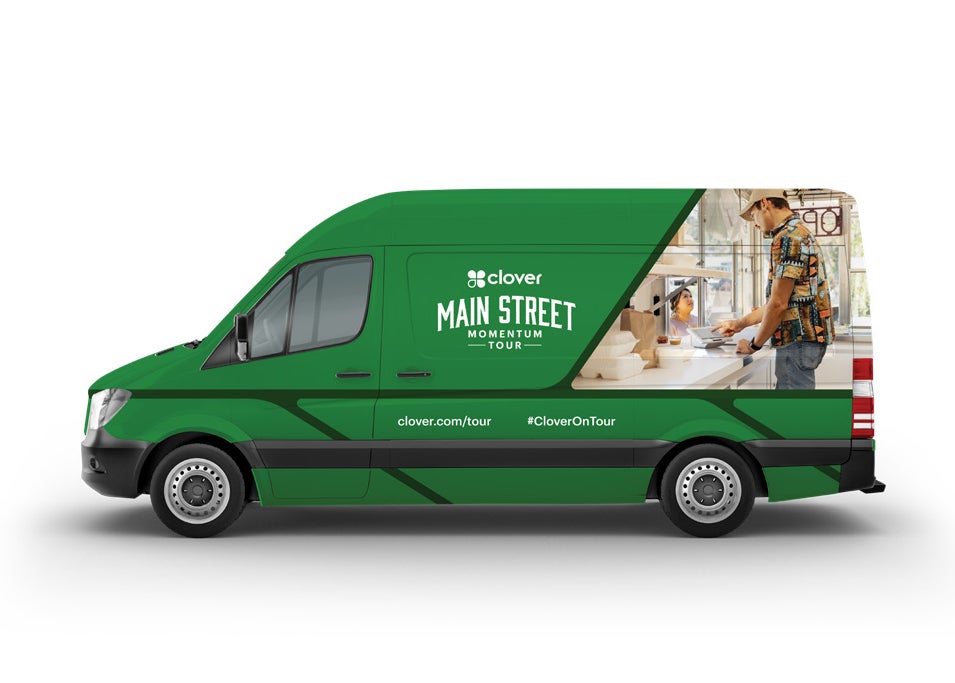 Fuel your business forward.
From updating inventory to scheduling staff, Clover solutions can be customized to tackle nearly any task, freeing you to focus on what's most important: growing your business. 
Drop in and try out business tools you need, and meet the experts here to help during the Clover Main Street Momentum Tour. Discover simple ways to set your business up for success at Emprise Bank on May 9 from 10:00am - 3:00pm.
Register now to secure your spot and eligibility for this special one-day offer. Get a $1,000 account credit when you open a new merchant services account.*
Promotional offer expires May 9, 2023 . This offer is available for qualified Emprise Bank Merchant Services customers who have not had an account with First Data Merchant Services within six months. To be eligible, customers must have a $100,000 minimum annual processing volume and activate the account within 30 days from approval date. Qualifying merchants will receive a processing credit up to $1,000 dependent on annual merchant processing volume, which will be applied as a statement credit: processing volume of $100,000 to $499,999 = $500 rebate; annual processing volume of $500,000 to $749,999 = $650 rebate; annual processing volume of $750,000 to $999,999 = $750 rebate; and annual processing volume greater than $1 million = $1000 rebate. Applicable rebates and credits will be issued to your funding account approximately 60 days after the month in which the rebate requirement has been met. Limit one account credit per eligible business tax ID. All rates and fees subject to change. Terms and conditions apply. This offer is not valid with any other offer. Promo offer subject to change without notice.
© 2023 Clover Network, LLC. The Clover name and logo are registered trademarks owned by Clover Network, LLC and are registered or used in the U.S. and many foreign countries. Use of Clover requires a Merchant Processing Agreement. All trademarks, service marks and trade names referenced in this material are the property of their respective owners. 1620720 2023-1