Connect All Your Accounts in the Emprise Mobile App
Connect all your accounts like your mortgage, a car loan, or student debt from any financial institution in the Emprise mobile app. With this information, our insights tools can provide you with a complete view of your financial picture and give you personalized resources to reach your financial goals.
In MyInsights > Tools, click the Add an Account button.
Click Continue to proceed to the next step.
Search for your institution and select the matching result.
Enter your external institution's account username and password. Then click Connect. This connection is private and secure. Your information is protected with bank-level security. It may take a few minutes for your new account to connect.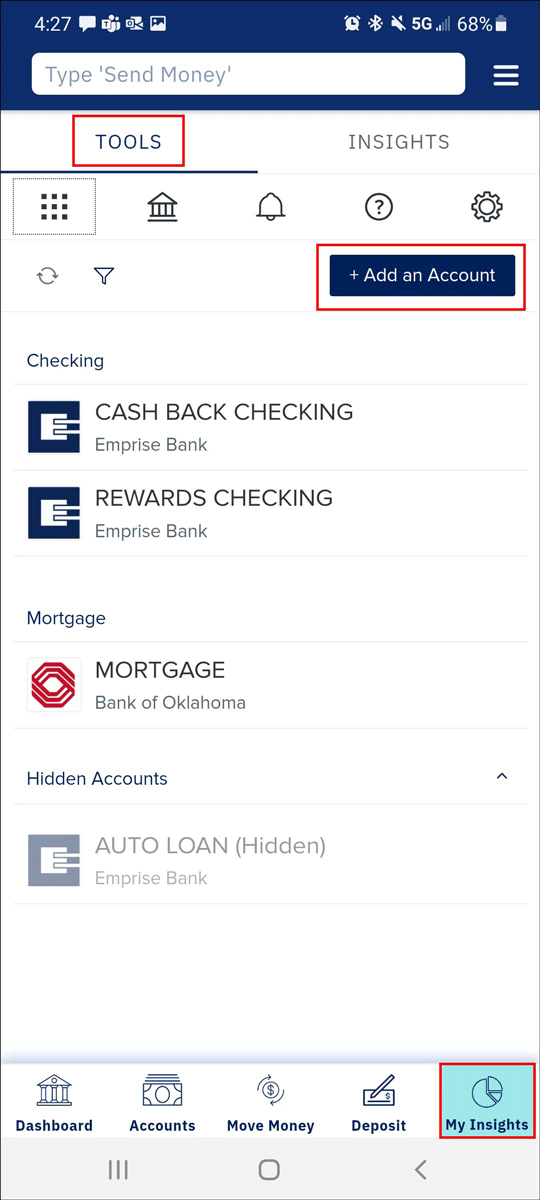 Once all your accounts are connected, you can see spending trends, changes to your net worth, and learn how to become debt free. Learn more about the Insights tool.