Scheduled Maintenance: Digital banking will be unavailable on Sunday, December 10, 2023, from 5:00am - 6:00am for scheduled maintenance.
Routing Number: 101100579
Routing Number: 101100579
Whether you need to consolidate debt, pay off medical expenses or make an unexpected purchase, a Personal Loan from Emprise Bank lets you use your money however you need to. Best of all, it can all be paid off in one place with one low rate.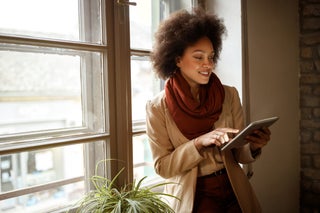 What is an unsecured personal loan?
An unsecured personal loan is money you can borrow that doesn't require collateral (like your home or car). Once approved for an unsecured loan, you'll make monthly payments to pay it back in full, plus interest.
How can I use a personal loan?
You're not limited in how you can use your personal loan funds. Personal loans can be used to pay down and consolidate high-interest credit card debt, meet unexpected needs like medical bills, take care of a major purchase like a new refrigerator, fund home improvement projects, or even pay for a dream vacation.
How much can I borrow?
Eligible amounts range from $2,500 to $30,000.
*$100 origination fee. The actual Annual Percentage Rate (APR) and payment may vary based on the specific terms of the loan and credit history. APR is accurate as of 10/23/23 and ranges from 11.34-15.15%. Financing the purchase of optional credit life and disability insurance will increase the payment amount. All offers are subject to credit approval. Minimum loan amount of $2,500.
Apply online in less than 10 minutes.