Routing Number: 101100579
Routing Number: 101100579
For decades, Emprise has been one of Kansas' leading business real estate lenders – and for good reason. Our lenders have the expertise to bring the right people to the table and the competency to put the smartest deal together for you.
Every transaction is different. Each deal comes with its own opportunities and complexities. The business real estate team at Emprise knows the market and can provide innovative short- and long-term solutions for your borrowing needs.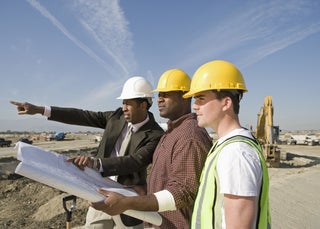 Benefits:
Competitive fixed and variable rate options on:

Residential construction
Commercial construction
Land acquisition and development
Investment property

Short- and long-term financing options
Experienced loan advisors
Local decision-making
Reap the benefits of a business real estate loan.
Use our online application option for loans $100,000 or less. Contact us for larger loan needs.
Apply Online