A letter from Matt Michaelis, Chairman & CEO, about Emprise Bank's financial stability.
Read More
We know that buying a house is a big deal. With Emprise on your side, you can be assured that the mortgage process will be hassle-free. Why? Because buying a home should be exciting, not intimidating. You find the house. We'll make it yours.
Benefits of a home loan with Emprise:
Available for construction, purchase, and refinance
A variety of maturity options
Fast prequalifications – shop for your home with the peace of mind knowing you can afford the mortgage
Quick approvals
Loans are processed, underwritten, owned, and serviced by Emprise
Our mortgage specialists are ready to help you.
Confused about which home loan package is right for you? We can help. We have a lot of options, and our mortgage experts can offer easy-to-understand explanations and guidance so you can determine which program best suits your needs.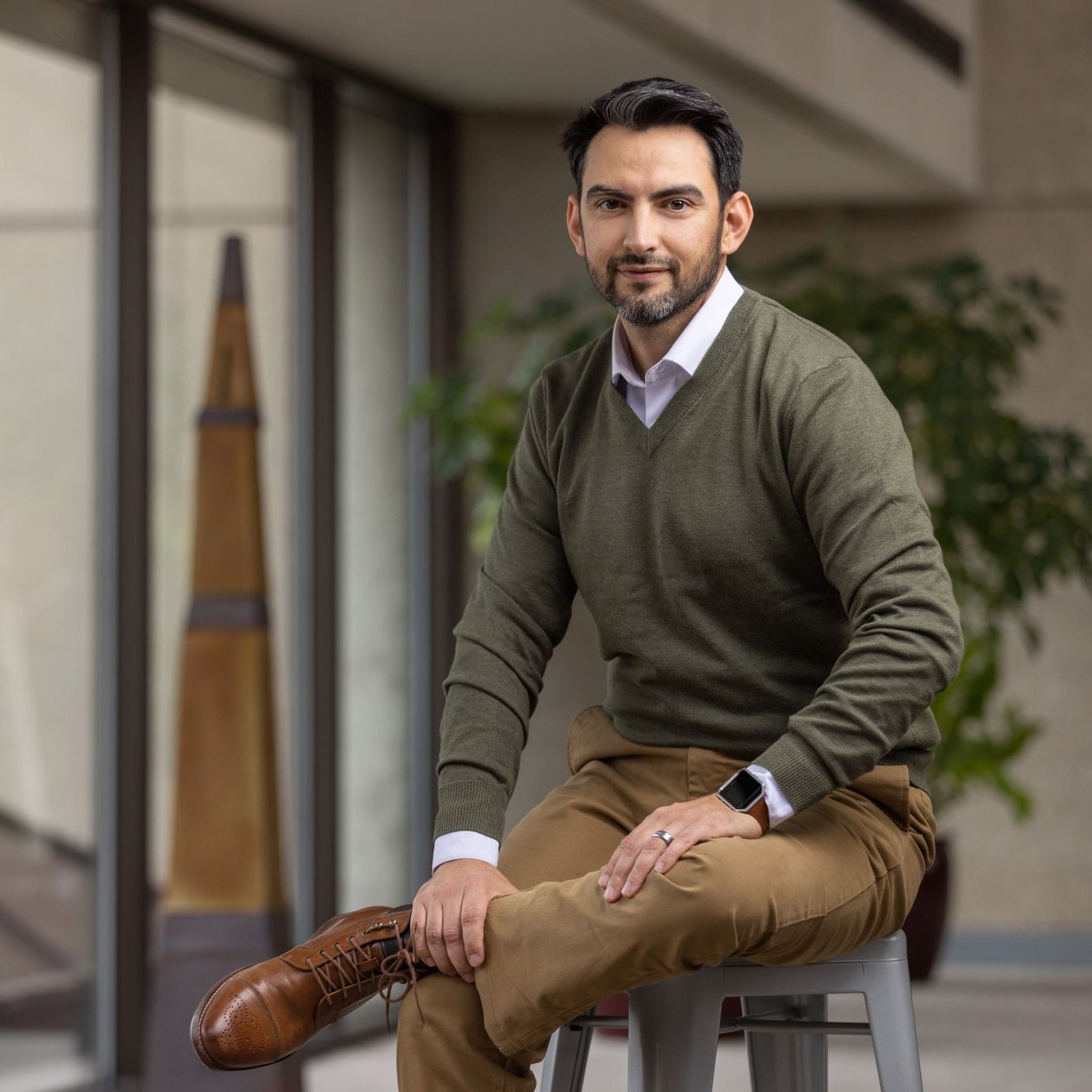 Erick Lujano
Mortgage Advisor (Spanish speaking)
316.383.4487
Midtown
2001 N. Broadway
Wichita, KS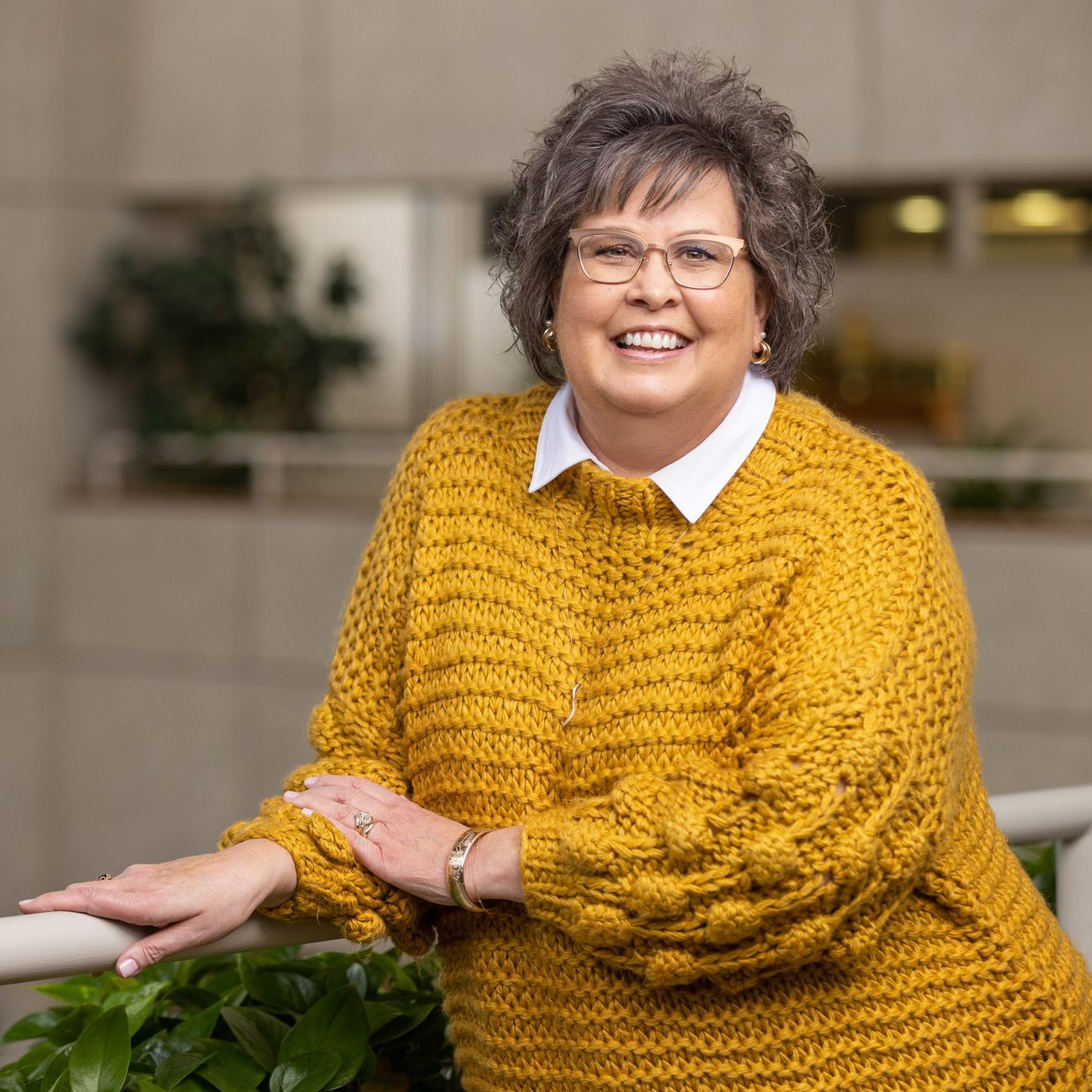 Linda Foltz
Mortgage Advisor
316.383.4324
21st & Webb
9485 E. 21st
Wichita, KS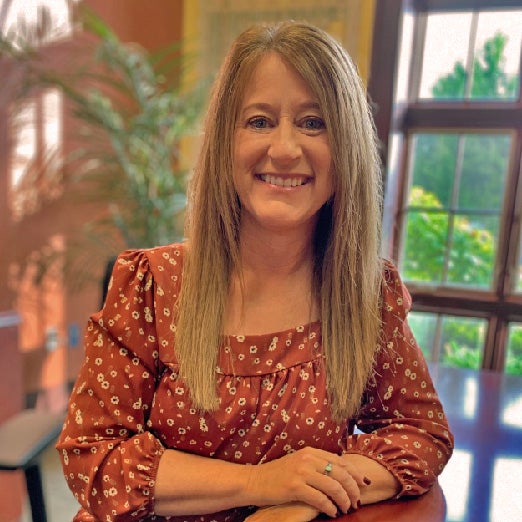 Ranelle Fischer
Mortgage Advisor
785.838.2001
Phone or Video
Appointment Only

Create a customized quote based on your loan details.
Next Steps
Visit the Mortgage Center to get a custom quote, apply, or manage your application.

Need more information? Check out today's featured rates and visit our Knowledge Center for helpful borrowing information and financial calculators.
Nationwide Mortgage Licensing System (NMLS)
Emprise Bank: NMLS #457288
In accordance with the Secure and Fair Enforcement for Mortgage Licensing Act (S.A.F.E. Act), Emprise Bank and its mortgage loan originators are registered with the Nationwide Mortgage Licensing System & Registry (NMLS). Consumers may access information about a registered mortgage loan originator by visiting www.NMLSConsumerAccess.org.
| | |
| --- | --- |
| Employee | NMLS # |
| Aalders, Derek J. | 2351064 |
| Anderson, Megan M. | 680673 |
| Anderson, Miesha | 2444453 |
| Bates, David J. | 1713555 |
| Bechtold, Adrianne B. | 1604684 |
| Bergeson, LaVanda | 2336224 |
| Bisagno, David A. | 837765 |
| Bryant, Dalton G. | 2336818 |
| Burnett, Lanelle | 2305880 |
| Burr, Michael T. | 2073969 |
| Chance, Larry S. | 880943 |
| Crabtree, Jessica | 2147276 |
| Crowell, Jessica R. | 1704415 |
| Cupid, Kemroy M. | 2468906 |
| Delzer, Megan R. | 1532338 |
| Dieter, Aubry A. | 1039551 |
| Durheim, Jamie R. | 2425576 |
| Eden, Kylee N. | 2348893 |
| Ehret, Autumn M. | 2305878 |
| Elsen, Lindsey R. | 1695683 |
| Ensey, Laura K. | 850441 |
| Estrada, Karymeh A. | 2453463 |
| Evans, Christopher L. | 2336782 |
| Fischer, Ranelle S. | 1010067 |
| Fisher, Alicia M. | 680658 |
| Flores, Carmen L. | 2351078 |
| Foltz, Linda L. | 597886 |
| Foulke, Coni K. | 586886 |
| Franklin, Shaundrae I. | 1406910 |
| Frick, Kyle | 2436992 |
| Garcia, Jill R. | 597882 |
| Gibbs, Rae L. | 597888 |
| Graham, Glenn A. | 2403979 |
| Granados, Leticia I. | 485690 |
| Greenwell, Mark A. | 802789 |
| Guardado, William | 2444451 |
| Halsig, Finley J. | 1704412 |
| Hammond, Dianne L. | 2385077 |
| Hand, Diana L. | 631121 |
| Harrod, Kiley D. | 2258705 |
| Hawk, Trevor G. | 2372429 |
| Hennager Weyand, Alex M. | 1819282 |
| Hernandez, Katherine L. | 2420302 |
| Hibbs, Brandy N. | 2147274 |
| Hollinger, Paige A. | 2248051 |
| Howard, Dawn M. | 2436993 |
| Howard, Lisa K. | 568031 |
| Ide, Sandy L. | 754428 |
| Ingersoll, Michael C. | 1214658 |
| Jett, Brianne E. | 2385076 |
| Keever, Lisa M. | 1214659 |
| Keyser, Caitlin J. | 1934816 |
| Klotzbach, Janice L. | 680662 |
| Klubek, Holly R. | 2305877 |
| Koslowsky, Amanda L. | 2214584 |
| | |
| --- | --- |
| Employee | NMLS # |
| Leslie, Olivia G. | 1643868 |
| Liebe, Kyle L. | 1604690 |
| Looney, Tiffany D. | 680682 |
| Lujano, Erick J. | 1704006 |
| Macias, Julie D. | 680668 |
| Marquart, Jacob F. | 1453855 |
| McAlister, Kelsey E. | 2367723 |
| McDaniel, Chad W. | 772876 |
| McElwain, Kristina J. | 2403982 |
| McKee, Kristin L. | 1814248 |
| McKinley, Tosha L. | 934056 |
| McReynolds, Abigail M. | 2385078 |
| McVey, Jennifer A. | 2073977 |
| Mehl, Matthew J. | 2372430 |
| Merchant, Katherine S. | 683984 |
| Montgomery, Erica L. | 1276909 |
| Morton, Stephen K. | 2305879 |
| Newell, Lori J. | 772879 |
| Novacek, Jenna L. | 2420301 |
| Ocadiz, Kasan J. | 2425575 |
| Olson, Carol J. | 586885 |
| Page, Tamara S. | 586889 |
| Palich, Joseph | 670536 |
| Paul, Sheila R. | 2321381 |
| Pennington, Lesley R. | 2351062 |
| Pennington, Nicole M. | 1214660 |
| Petterson, Linda K. | 680686 |
| Potocnik, Brett R. | 1967494 |
| Reed, Tiffany M. | 1439851 |
| Richardson, Ashlyn N. | 2453464 |
| Rivera, Ariel M. | 1453857 |
| Rodriguez, Cynthia E. | 1934813 |
| Rohloff, Taylor M. | 2420303 |
| Ryan, Laurie A. | 680665 |
| Salter, Grace R. | 2397453 |
| Sanchez, Chad L. | 1684175 |
| Satterfield, Chelsey A. | 680688 |
| Scantlin, Amy E. | 631123 |
| Schmidt, Eileen K. | 2147277 |
| Schroeder, Christopher C. | 1873440 |
| Scott, Rhonda L. | 456452 |
| Self, Jessica C. | 2351063 |
| Seron, Lori L. | 2258709 |
| Shackelford, Adam M. | 2305876 |
| Shields, Myranda M. | 2385075 |
| Shipman, Lauren T. | 2348892 |
| Snyder, Ryan G. | 2073975 |
| Sopha, Parisath K. | 2258708 |
| Stevens, Marilyn E. | 2444452 |
| Stockton, Jillian L. | 2073970 |
| Taylor, Crystal N. | 2073976 |
| Trimpe, Emily A. | 1695648 |
| Welch, Cameron C. | 2073967 |
| Wendling, Matthew J. | 492471 |
| Wiens, Kyle J. | 1889053 |
| Wolf, Ian W. | 1624734 |
| Wright, Kristin M. | 1857238 |
​Notice of Error, Request for Information, and Qualified Written Requests (as defined in RESPA) regarding your mortgage must be sent to: Emprise Bank, PO Box 2970, Wichita, KS 67201