Scheduled Maintenance: Digital banking will be unavailable on Sunday, December 10, 2023, from 5:00am - 6:00am for scheduled maintenance.
Routing Number: 101100579
Routing Number: 101100579
What began with Vice Chairman, Mike Michaelis, and his interest in art and design turned into a one-of-a-kind art collection representing a wide range and talent of artists. The Art of Emprise collection includes more than 3,400 works by over 870 artists, almost all of whom have ties to Kansas. 
From pottery and sculptures to photographs and paintings, the collection includes art from 1885 to present. Artistic styles range from impressionism to realism to abstract.
Employees get the opportunity to choose what art hangs in their offices and branches, picking pieces that appeal to them. Hanging in offices, conference rooms, hallways and common areas, are paintings, photographs and three-dimensional pieces, varying from abstracts to soothing landscapes.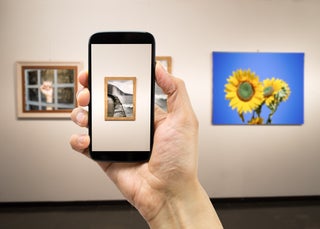 A Tour at Your Fingertips
🤳 Scan art with the Smartify app
🌍 Explore a world of culture
🎨 Discover the stories behind the art
Want to learn more about the great works of art at Emprise Bank? With the Smartify app, you can instantly find out details on any piece of artwork within the Art of Emprise collection. Download the free Smartify: Museum & Art Guide app to get started.
Open the app, select the scan option, hold your camera up to the artwork, and then it will start the identification process. Once the art is identified, it will bring up a picture, title and artist of the artwork, along with a short description.  If you want to find out more information on that specific artist, you can click on the artist link.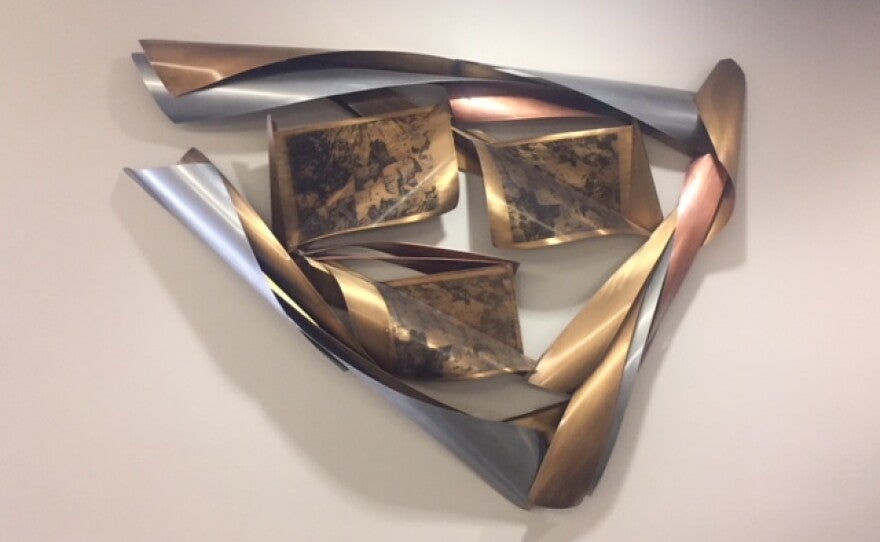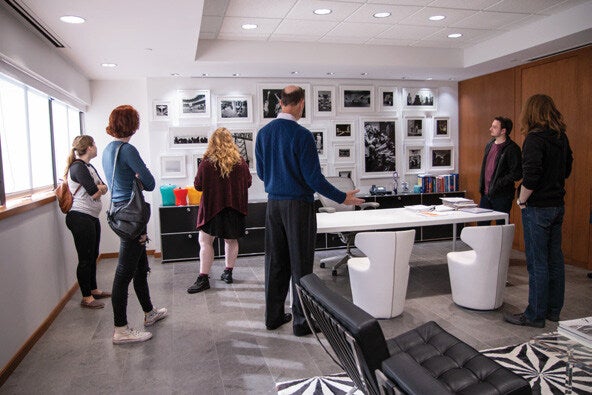 An Unlikely Art Gallery
Review - McPherson College Magazine, Fall 2018