Scheduled Maintenance: Digital banking will be unavailable on Sunday, December 10, 2023, from 5:00am - 6:00am for scheduled maintenance.
Routing Number: 101100579
Routing Number: 101100579

Treasury Management Checking
A sophisticated solution for your complex business needs.
As the complexity of your business grows and you need more than the fundamentals, Treasury Management Checking ensures every dollar is working as hard as you are.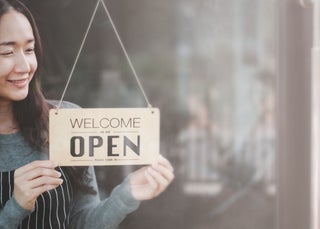 Benefits:
No minimum balance requirement
Earnings credit may reduce/offset fees
$10 monthly fee
Competitive per-item transaction fees*
All services are analyzed
Digital banking (eBusiness Access) included
*Per-item fees for Treasury Management Checking include charges: per deposit / credit; per check paid / debit; per deposited item; per deposited Emprise Bank item. Fees can be minimized by the earnings credit. Other costs are charged to the account monthly. Your monthly earnings credit rate is a competitive rate set by the bank each month. This allowance does not accumulate from month to month; it only applies to the charges for the current analysis period.
Start your checking experience with us today.