Scheduled Maintenance: Digital banking will be unavailable on Sunday, December 10, 2023, from 5:00am - 6:00am for scheduled maintenance.
Routing Number: 101100579
Routing Number: 101100579

Get Paid Faster
The Autobooks invoicing and payments feature available in eBusiness Access makes getting paid quick & simple.
Send a Professional Invoice Right to Your Customer's Inbox
Create and send a great-looking invoice in minutes. Delight your customers with easy online payment options. You'll be able to see who paid their invoice and who is past due. For added convenience, you can even send them a text message with a link to pay electronically.
Payments Go Right into Your Business Checking Account
In just a few clicks, your customers pay you with their debit card, credit card or an electronic bank transfer. Payments are deposited directly into your Emprise Bank business checking account.
Always Know Your Payment Activity
Quickly see who opened your invoices, who made a payment and who still owes you money. You can also access more detailed reports, such as Balance Sheets or General Ledgers. All reports are exportable into a .CSV format.
Features:
Send electronic invoices and estimates
Invoice payments and automated tracking
Bookkeeping for small business
Integrated transaction categorization
Get paid faster with multiple payment options
Link your external accounts
Live support to help you every step of the way
There is no fee for Emprise Bank customers to use this invoicing and payment service other than fees charged on payments made (3.49% for credit cards and 1% for ACH). An enhanced version of the solution is available, which offers financial reporting tools. The enhanced version is a monthly subscription fee of $9.99.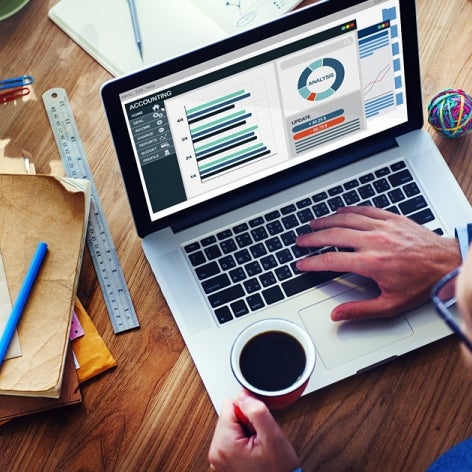 ACH Recurring
Manage your funds electronically. Send and receive money faster, safer, and more cost-effectively than traditional paper-based transactions.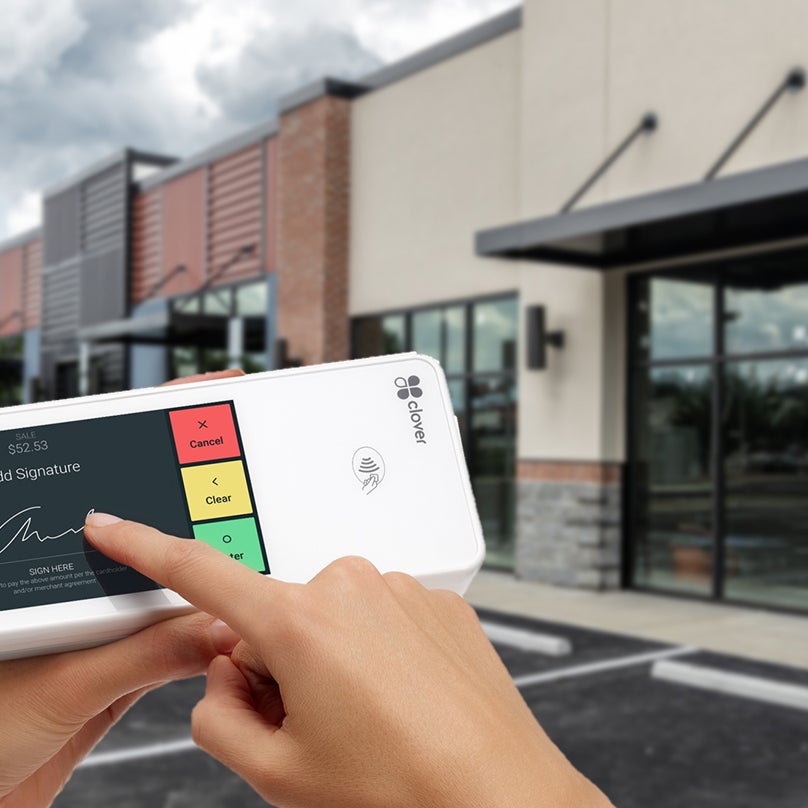 Merchant Services Card Acceptance
Increase your cash flow potential with merchant services solutions that are beneficial for your business and convenient for your customers.
---
| Capabilities | Autobooks | Clover | Emprise ACH |
| --- | --- | --- | --- |
| Card Acceptance | Yes | Yes | No |
| ACH Acceptance | Yes | Yes | Yes |
| Point-of-Sale Transactions | No | Yes | No |
| Invoicing | Yes | Yes | No |
| Recurring Payment | Yes | Yes | Yes |
| Online Payment Form | Yes | Yes | No |
| Account Aggregation* | Yes | No | No |
| Vendor Management* | Yes | No | No |
| Accounting & Reporting* | Yes | No | No |
| IMPLEMENTATION | | | |
| Set-Up Times | 1-2 days | 1-2 weeks | Up to 1 week |
| COST | | | |
| Monthly Fee | Basic: $0; *Upgraded: $9.99 | $20 | $18 |
| Hardware/Implementation Fee | $0 | Variable | $0 |
| Transaction Fee | ACH: 1%; Card: 3.49% | 2%-3% | $.10/item |
Autobooks
Card Acceptance
Yes
ACH Acceptance
Yes
Point-of-Sale Transactions
No
Invoicing
Yes
Recurring Payment
Yes
Online Payment Form
Yes
Account Aggregation*
Yes
Vendor Management*
Yes
Accounting & Reporting*
Yes
IMPLEMENTATION


Set-Up Times
1-2 days
COST


Monthly Fee
Basic: $0; *Upgraded: $9.99
Hardware/Implementation Fee
$0
Transaction Fee
ACH: 1%; Card: 3.49%
Clover
Card Acceptance
Yes
ACH Acceptance
Yes
Point-of-Sale Transactions
Yes
Invoicing
Yes
Recurring Payment
Yes
Online Payment Form
Yes
Account Aggregation*
No
Vendor Management*
No
Accounting & Reporting*
No
IMPLEMENTATION


Set-Up Times
1-2 weeks
COST


Monthly Fee
$20
Hardware/Implementation Fee
Variable
Transaction Fee
2%-3%
Emprise ACH
Card Acceptance
No
ACH Acceptance
Yes
Point-of-Sale Transactions
No
Invoicing
No
Recurring Payment
Yes
Online Payment Form
No
Account Aggregation*
No
Vendor Management*
No
Accounting & Reporting*
No
IMPLEMENTATION


Set-Up Times
Up to 1 week
COST


Monthly Fee
$18
Hardware/Implementation Fee
$0
Transaction Fee
$.10/item
---