Scheduled Maintenance: Digital banking will be unavailable on Sunday, December 10, 2023, from 5:00am - 6:00am for scheduled maintenance.
Routing Number: 101100579
Routing Number: 101100579
Save time and money by paying bills online. With Business Bill Pay*, streamline the process and securely send payments to anyone in the country right from your checking account. Want to enroll? Call us today.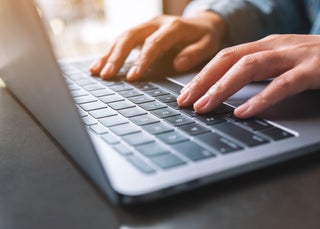 Benefits of Business Bill Pay:
Save time, checks, and postage
Pay anyone in the United States
Available online anytime through eBusiness Access
Set up one-time, advance, and recurring payments
Save payee info for future use
Set up payment reminders
Pay from multiple checking accounts
Secure encryption of your data
*Business Bill Pay costs $.60 per transaction with no monthly fee.
ACH Origination Services
Need a safe and efficient way to move money?
When you use ACH, you can manage your funds electronically which means you're able to send and receive money faster, safer, and more cost-effectively than traditional paper-based transactions.
Direct Deposit & Auto Debits
Save time, save money.
Set up secure electronic transactions and cut out the hassle and cost of deposit tickets and check processing.
Check & ACH Positive Pay
Fighting fraud requires awareness, control, and the right tools.
Positive Pay alerts you to potentially fraudulent items and allows you to decide whether to pay or return the item – before a loss occurs.
Enroll in eBusiness Access to sign up for Business Bill Pay.